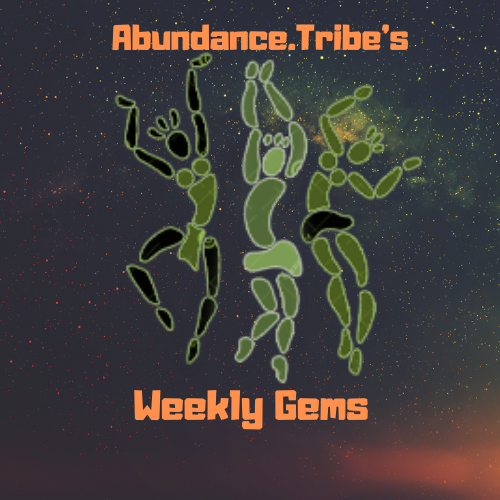 Hello beautiful people!
Welcome to the Abundance.Tribe's Weekly Curation, where I (@trucklife-family) get to showcase some of the great Articles that the tribe members created and that really embody what the Tribe stands for.

The AbundanceTribe, formally know as TribeSteemUp community was created by @kennyskitchen. As we have moved to Hive we wanted to create a new name that really represents what we are all about. The AbunadanceTribe is a Community Abundance Generator, which supports authors who write articles that look at ways in which we can become more empowered and create a more peaceful and free world.
The authors who have been chosen to become part of the TribeSteemUp community are all writing content of high quality, and they all focus on topics related to the bettering of life, such as:
| Anarchy | Non-Violence | Philosophy | Veganism | Mindfulness |
| Community Empowerment | Love | Original Music | Esotericism |
| Healthy Recipes | Psychedelics | Truth | Permaculture |

Today I have a total of 16 articles to share with you all, each of these articles are all about inspiring us and motivating us to become more aware in our daily lives. Life is all about learning, evolving and being mindful in all that we do. By coming together and engaging with one another we can all share our wisdom and empower one another. We can create the world in which we all wish to live. Happy reading and remember to show your appreciation by upvoting and commenting. You can go one step further by following the TribeVibes Curation Trail, this way way you are supporting all the great authors who are creating quality content.
I wanted to give a big shout out to @elamental for organising the Abundance.Tribe logo contest and also to all of those who participated. The entries were all awesome and it is great to see so much talent on this platform. Check out this post to see them all.


My first adventure into one of Thailand's new public hospital Cannabis Clinics yesterday was quite the eye-opener. I've have soooo many people asking questions about who can access, what it's like, what it costs and how to go about it, that documenting our journey seemed like an important community service.
Thailand now has 37 public health Cannabis Clinics - you can find the list, locations and details of ALL the clinics via the English language website https://thaicbd.info
We live in Chiang Mai and the closest clinic is at Nakorn Ping Hospital in Mae Rim. Despite the advertised clinic hours of 1pm on Wednesdays, I went a day earlier to confirm the process in Thai language, since my friend is extremely unwell and I wanted to minimize any unnecessary hours waiting and aggravation. I also wanted to be sure exactly where to go since it's an enormous and VERY busy, big public hospital. I'm glad I did that because it saved a lot of hassle and enabled me to clarify the process.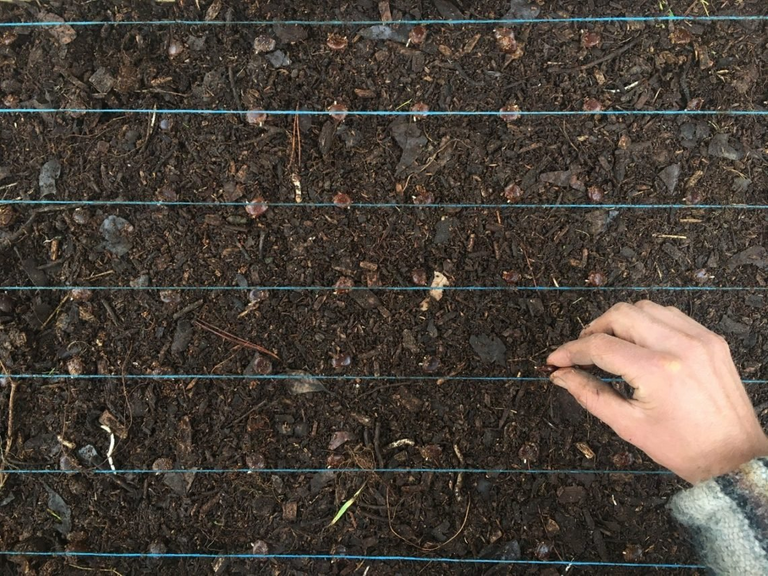 Along with various vegetative propagation techniques, we began to establish trees from seed on the land. Using air prune beds to grow high density vigorous roots of easy to transplant trees, our goal is to continue the spread of useful, edible trees that are hardy to our bioregion.
With a focus on natives, we have seen what varieties grow well with little care and where we want to expand. Allying with these noteworthy trees and shrubs that fit perfectly into permaculture systems, we are excited to plant out future offerings to share with our community and beyond.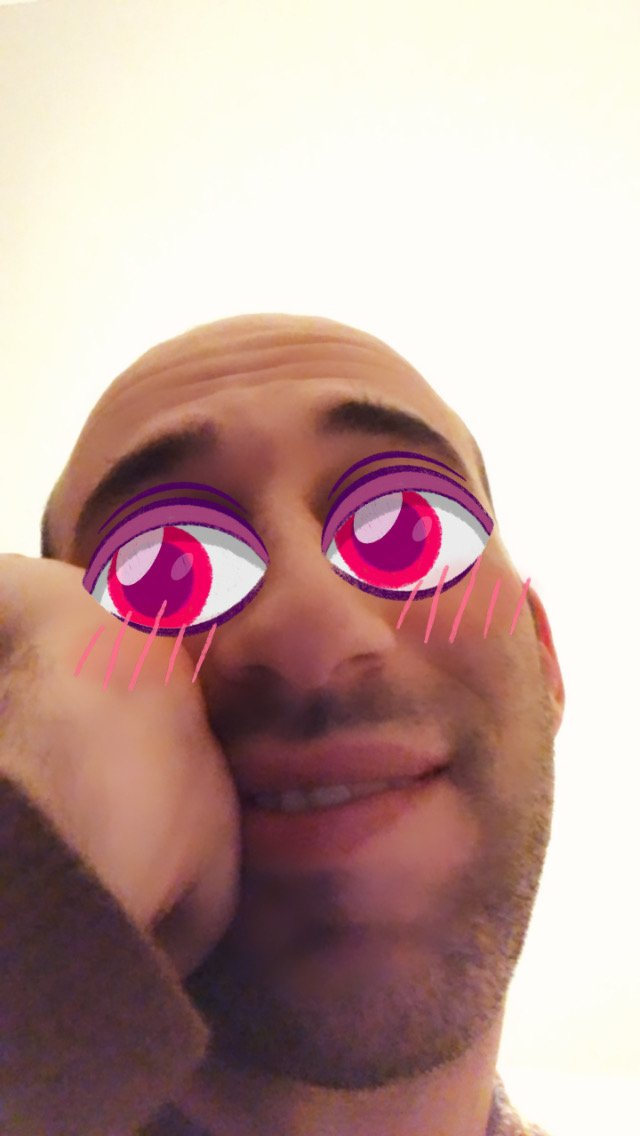 If everything in Tokyo goes back to normal by July, which it very well could, there really isn't any reason for me to be working right now. Between my tax returns and the economic stimulus check, I could sit back and spend the rest of this writing and playing music, which is what I planned on doing when it started.
But now that I've got some momentum built working towards becoming 100% sustainable as a freelancer, I feel to do so would be a huge disservice to myself and to everything I believe in.
It is often said that if you didn't have competition, or if you took care of people too much, they would become lazy. I understand where this assumption comes from. Under current circumstances, influenced by our current culture where people are taught to see themselves as victims, and are not encourage to empower themselves, this is absolutely true. Let people eat without working and they'll be lazy.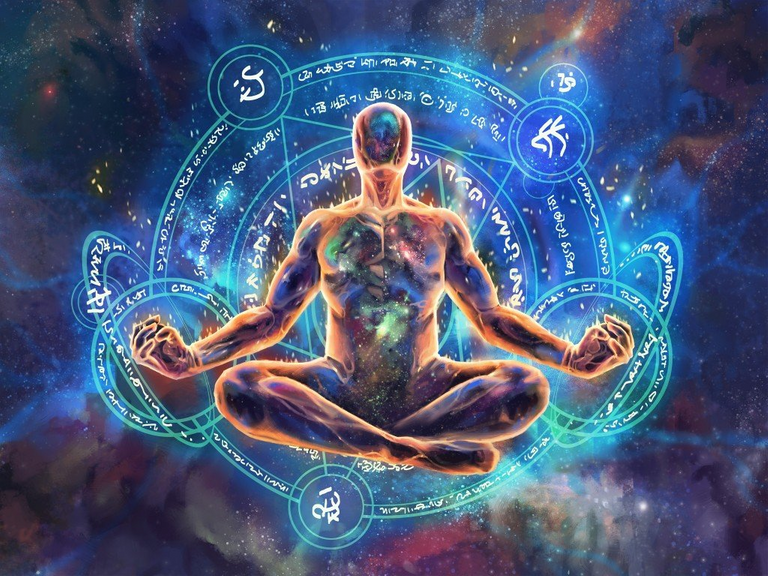 I would like to share about what ascension is and how it relates to why are we here in this physical body? What is our purpose in life? Why were we born into this body? If we are reborn time and time again then what is the meaning and goal of this great game of life? Are we all destined to reach the same place.. eventually.. or are there many destinations along our epic cosmic journey? We all have one thing in common, free will and the freedom to choose not only how we act, feel, and live, but also how we re-act to the many challenges and tests that life brings. It is fair to say that we are all tested in each and every moment, and we all make hundreds if not thousands of choices every day. For some people these are conscious choices that we give thought to with great mindfulness.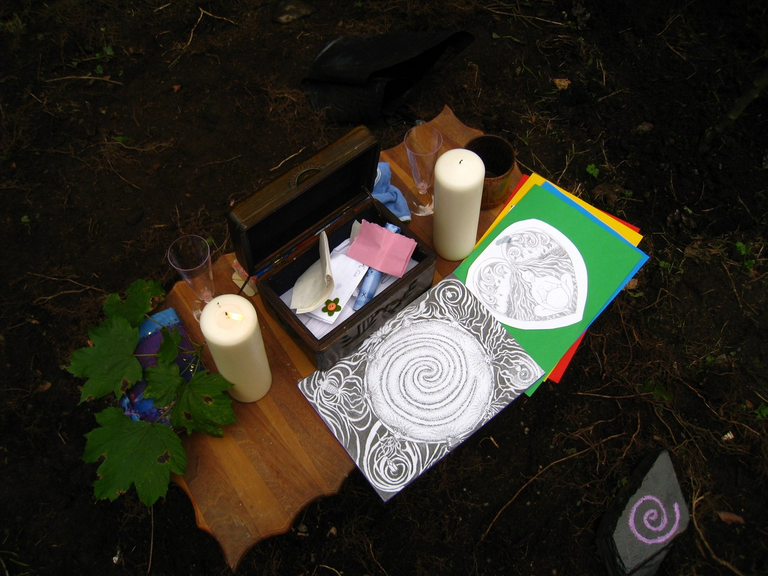 Today I went for a walk with my girls and our canine companions and everything was so full of life. There are so many flowers and wild herbs to see and their wonderful aromas to enjoy. We were surrounded by such potency, and seeing all the wild plants grow really helped to strengthened my reserve.
These times have put so many of us on edge, afraid at times to voice our opinions and express ourselves. Becoming caged in ever sense of the word, if we let it come to that, that is. I have always felt the urge to spend my time outdoors, even now as I sit to write this post, my attention turns to the sound of the birds as they chatter amongst themselves.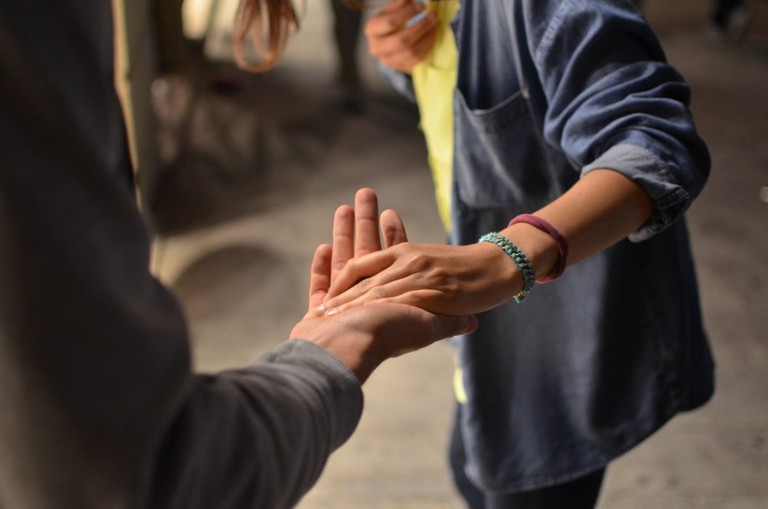 As I wrote in the last week, this is an incredibly promising time for those working on themselves and their larger mission to be ready when the next opportunity to materialize opens up in the near future. But as true as that is, we are human beings and can sometimes become frail and insecure in ourselves when we attempt something big.
Regardless of the radiant and positive quality of what you are about to make happen, there will always be a need to get your bearings and to bring yourself back to a positive mindset as challenges amount on the outside. Because developments in the human realm and the informational matrix around us have their effect on everyone it is wise to make use of our social connections to the fullest, especially in times like this.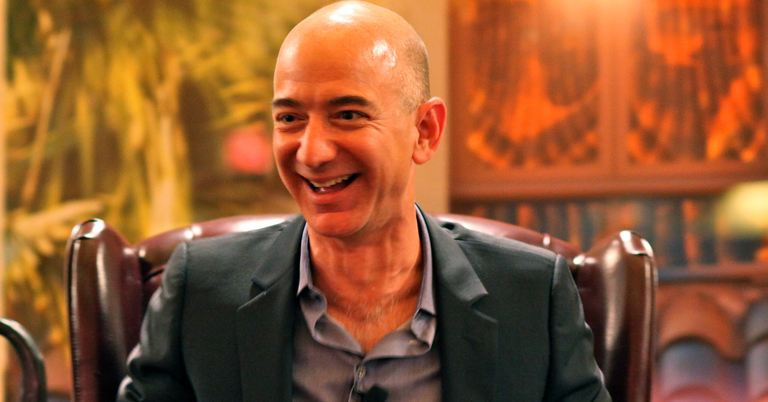 Tens of millions of people in the United States have been left without jobs as a result of the coronavirus pandemic, and small business owners across the country are unsure if they will ever be able to open again. However, as usual, the experience of billionaires has been much different. In fact, billionaires have watched their collective net worth grow by $282 billion so far during the pandemic, according to a new report from the Institute for Policy Studies.
The report noted that 49% of the world's billionaires have seen their wealth increase over the past year. Jeff Bezos and anyone with stock in Amazon were among the biggest winners in the pandemic.
"The closure of hundreds of thousands of small businesses is giving Amazon the opportunity to increase its market share, strengthen its place in the supply chain, and gain more pricing power over consumers.

I can't speak for you or anyone else. If I did, my voice would be redundant and inaccurate. I think we are each here as an individuated unit of consciousness to give our own unique perspective on our experienced reality. This makes hearing what I (or anyone) really means very difficult because each word has meaning based on the lived experience of the person hearing them. Their own biases, labels, stereotypes, and (importantly) hurts, fears, and trauma directly impact the understanding of the words which inevitably translate into a caricature of the intent of the speaker.
Only the speaker of the words knows their intent. If they have character and integrity, they are doing the best they can with the word tools they have to communicate their intent accurately, but again, that is ultimately impossible because each person hears different things.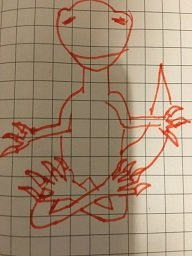 FADE INTO
INTRO
Zen music is playing softly in the background
What day is it again? Friday?
Another week has passed and we're 7 days closer to the end of the craziness that we're all more or less involved in. Or, to sound more optimistic, we have progressed more in the new world ;<)
Little Hyper, who has spent a lot of time meditating, listening to audio books, going on mindful walks and practicing his long distance social skills, managed to find 5 more posts and users that might make your daily life a little more ZEN. Five people who I recommend following instead of the news.
Let's introduce you to them in a bit
but first take a deep breath in...
hold your breath for a couple of seconds...

Many people have been alarmed by the high death rate attributed to COVID-19 in many parts of the word, particularly the US, Italy & UK (among others). Some media sources are pushing the narrative that mortality rates are artificially LOW - however, numerous government sources and professionals in both science and medicine say the opposite is true. In this video I look at some of the evidence that shows why the number of deaths being attributed to COVID-19 are very likely hugely higher than the real number.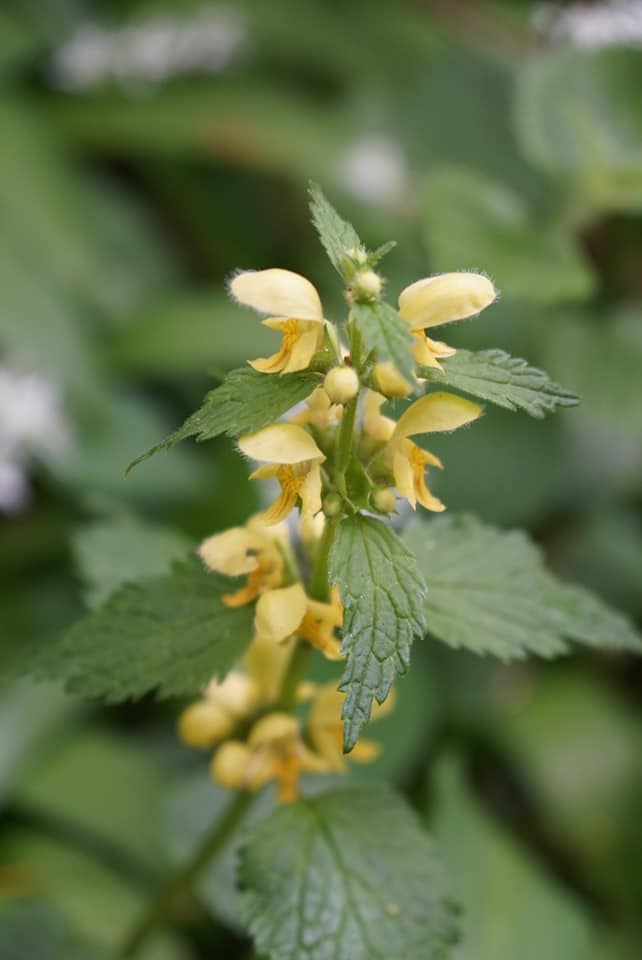 Today we walked in woods that people would have been walking through for hundreds upon hundreds of years. Once you have a path through a valley, they just stay - chances are Romans walked these woods, and medieval villagers, and even quite possibly my own ancestors, though it's a good twenty miles from where I have traced them. Twenty miles would have been a long way, I suppose, in those days. You'd have to have a good reason to walk it. But today, we were walking to dispel the depression that's settled in a little, to put some miles between us and feeling blue. And the thing about walking in Somerset woodlands, you just can't feel blue.
In these woodlands, yellow dead nettle and campion sit side by side, pink and yellow, and there's less of the swathes of white wild garlic we saw last week.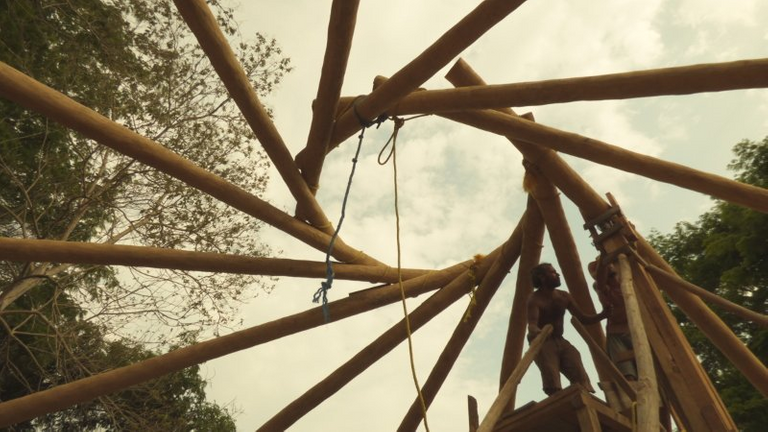 These days when someone drives by our property, it's not uncommon to hear them cheering, shouting, raising their arms, clapping, or expressing their admiration in any other way. We just sit back, wave at them, and smile. Yes, it is true: in spite of all those obstacles life threw at us, we have presevered, and finally it has paid off: we now have a reciprocal roof on top of our Earthship-inspired round building. (Applause please!)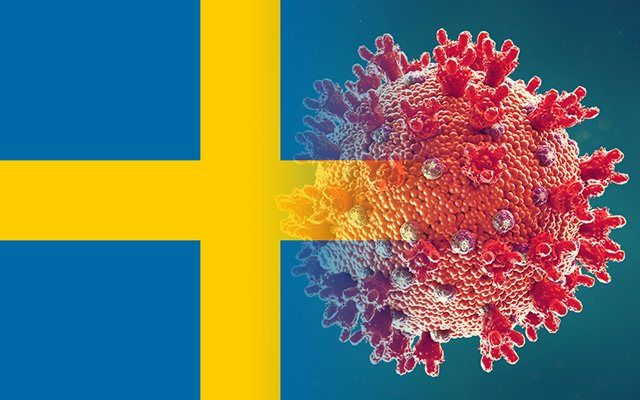 A few weeks ago, Sweden was getting the evil eye from on lookers who mocked it's lack of strict response to COVID-19. One example is from The Telegraph, where an author titled their article "Sweden has shown how not to tackle coronavirus, as it fights now to save face". Those who buy into the propaganda of a necessary lockdown are quick to declare that non-lockdown is a disaster.
But the tables have turned on the medias attempt to portray Sweden as incompetent in the face of how to deal with COVID-19. Two days ago, The Telegraph's own "senior news reporter" reported on the WHOs recent statements about Sweden. The world has misunderstood Sweden's response, says the Telegraph, echoing the WHO.

@Abundance.Tribe is the new (steem-free) account for the @TribeSteemUp community, since obviously our old branding is a bit outdated after the fork. AT/TSU is a Community Abundance Generator, (Here's the 8 Pillars of our community) supporting the content of (currently) close to 75 creators, as well as a few communities with aligned intentions.
AT is all about creating a more peaceful, free, and loving world. The content/creators that we support are all hand-picked because they create wonderful content about self-sufficiency, healing, activism, mindfulness, conscious living, and a variety of topics all in the same vein of making life better for oneself and for everyone else.
Anyway, the real point of the video was to explain that all funds that make it to the @abundance.tribe account will be used for one of two things: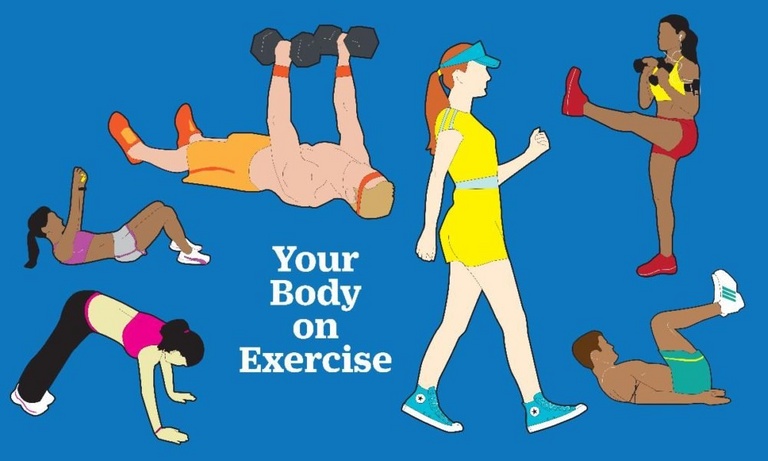 The field of exercise science uses what is known as a systems approach in their methods of research and study. A systems approach to exercise science is an important, integral way of looking at each of the body's individual systems and how they work together and how exercise acts on these different systems. Exercise science maintains the idea that the body is a whole system and that the individual systems are what act in unison (in those with good health) to develop the overall human system and that different forms of exercise can alter the function of these systems.


Creating Abundance for on Hive