You love to love it even though it's not "right" for you... it's gone all Danny re: Grease and shaped up!
(I have a lot of fun laughing at myself!)
---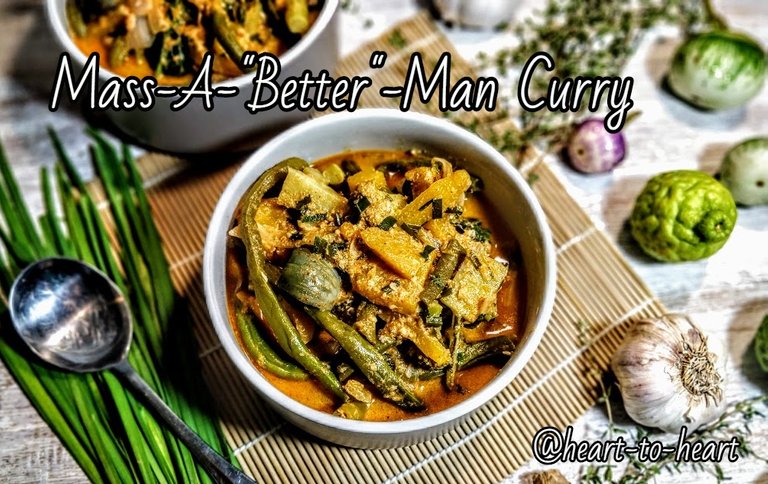 ---
From the moment I took a chance and ordered the (then) unfamiliar "Massaman curry" on the menu, I was love-struck and that was all I ever wanted to eat ever again.
I could not get enough of the amazing feeling I got in the moment even though I kept feeling terrible after.
I'm seriously thinking Sandy finding Danny in Grease. Totally, hopelessly devoted... and left longing hanging out a window when the restaurant closed for the night.
It was like I just knew it was the one! A conglomeration of all the things I like in one bowl... how had I gone so long without it?
The blend of hearty peanut tipping up on the tongue, the bites of potato soaked in the gravy, the kick of spice powering up the red rice on the side... Oh my, oh my I can flash back to that first bite like it was yesterday...
But it wasn't always so nice to me. I mean, it was nice and wonderful at the time but after... I'd feel a crash, betrayed and a little bit deceived.
---
Well, I have to break it to you now-- this recipe is not that.
It's not the sugar filled, super carb heavy, MSG filled dish that made me borderline addicted and one little restaurant's best customer (eating 3-4-5 times a day there).
This my friends, is the good without the bad. It's like when Danny decides to stop being a douchebag at the end of the movie and better shape up!
This is fresh coconut milk bathing in veggies with a sweet aroma of nuttiness to match the crisp in every bite.
This is that hottie dancing around in his white t-shirt at the end after quitting smoking.
This is Massaman Curry Gone Low Carb/Vegan!
---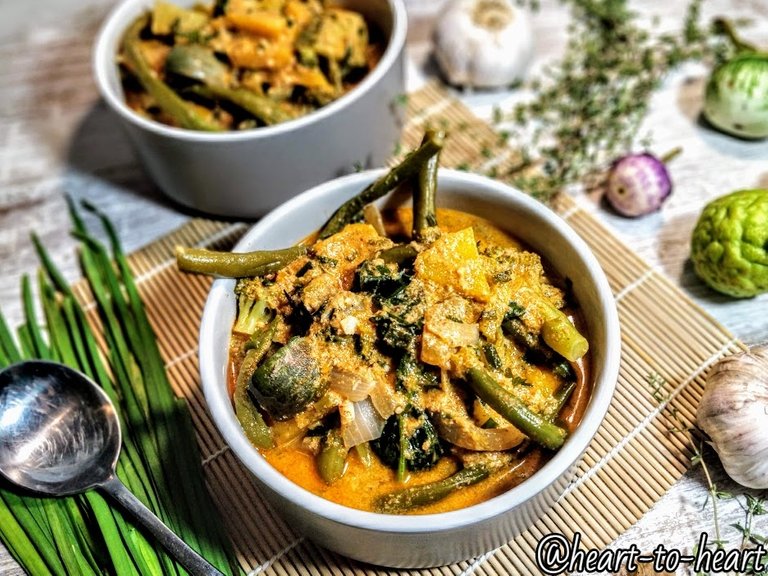 ---
What You Need:
1 cup Thai eggplant
1 head of broccoli
2 cups spinach
1 ½ cups of acorn squash (steamed)
1 bunch of green beans (steamed)
1 yellow bell pepper
½ yellow onion
2 tbsp coconut butter (or almond butter)
3-4 garlic cloves (minced)
½ tbsp minced ginger
1 tbsp minced chives
1/2 package of Massaman curry paste (yes, this is one of the things I get pre-made from Thailand)
Note: check the ingredients, many pastes come made with shrimp
1 tsp pink Himalayan sea salt
Juice of 2 kefir limes
5-6 cups coconut milk
Note: I would normally serve this with organic firm tofu inside and organic red or black rice on the side but I'm doing a cleanse and temporarily not eating soy nor rice so feel free to add them to this recipe!
---
What To Do:
Mince the garlic and ginger
(you can get super efficient by throwing it peeled into a food processor)

Dice the bell pepper and onion
(you can pulse it if you would like but you want chunks, not small itty bitty grits like the garlic and ginger)

Cut the eggplant, squash, green beans and broccoli into bite sized pieces
(if you're crunched for time, you can steam these together for a couple of minutes so they will be more tender which is what I did here)

In a skillet on medium heat, pour in 1 tsp of coconut oil and add the ginger, garlic, bell peppers and onion and let everything mix together for a couple of minutes
(roughly 3 mins)

Next, add in the massaman curry paste
(you can definitely make your own and you know me, I usually make my own EVERYTHING but in this case, I get vegan paste from Thailand and it's delicious so, you decide how you want to go about it!) :)

After the paste has been mixed into the rest of the mix, pour in the coconut milk and stir it all together with the coconut butter (or nut butter of choice) and salt

Add in the veggies, turn the heat to low and cover for about 10-15 minutes stirring regularly
(if you've steamed the veggies, you only really have to wait for the coconut milk to warm up and then you could serve it but if you let it simmer for a little bit, the flavors will come out more)

Add in a little bit of lime juice at the end and serve with some chili flakes
If you're not avoiding molds you can toss some peanuts on top for extra flavor!
---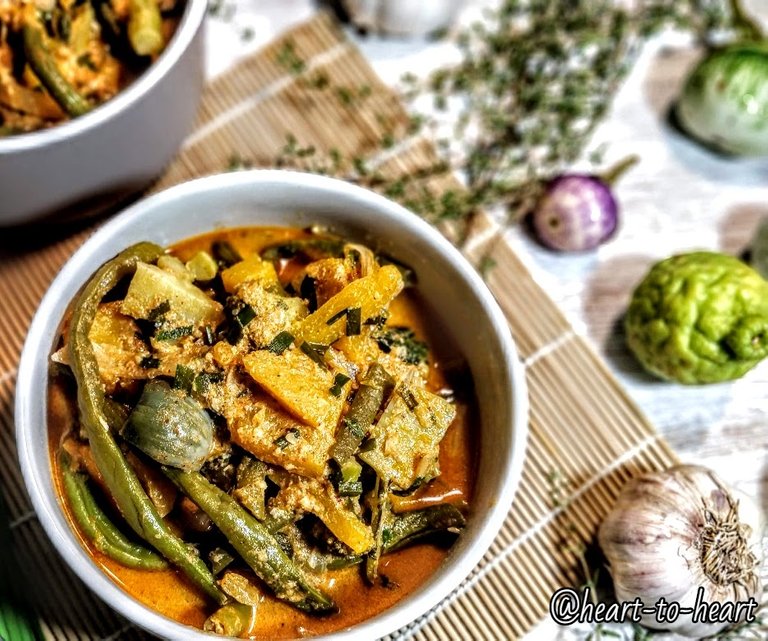 ---
Enjoy this dish!
Remember, it's fun when things are a bit challenging at first but feeling desperate and having cravings are symptoms of an unhealthy relationship so get 'em to shape up and enjoy the better man!
I mean... meal! ;)
Love and light ✨
Cece 😘🧙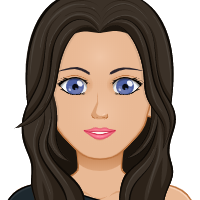 What did you miss from me? Here's what I've been up to lately:
Unsuspecting Veggie Drool Inducer
Thai Squoodles
Handheld Avos
Pumpkin Spice "Latte" Nibbles
Jicama Hash Mash Bash
Rad Rainbow Coleslaw! (Rainbows are ALWAYS DELICIOUS!)
Something Like Ratatouille
Not Your Plain Ol' Veggie Tray
Feel Good Crispy Kale Chips
"Meaty Lasagna"
Make Me Strong Super Spinach Salad
Stuffed Avocado Boats
Sugarless Super Snacks for Super Bowl Sunday
Mind Mapping Yourself Out of Limiting Beliefs
Game Time Greens
Winner Walnut Wraps
Cleansing Coconut Curry
Easy Veggie Zoodles
Triple Bakon Vegan, GF Burgers
Plantain Bakon