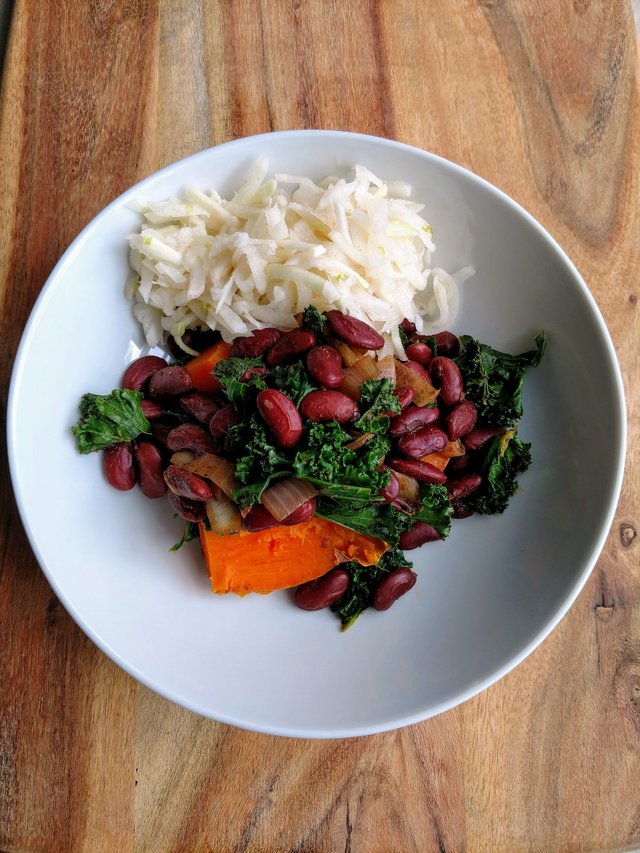 Guess who is a happy market customer again? This gal! I know I talk about the farmers market ALL. THE. TIME. I just can't help myself, though. The bounty of food that can be grown in a little bit of dirt never ceases to amaze me. I just saw someone comment on the market Facebook page the other day "how is there anything growing in January?" Well, let me just show you a tiny portion of what is in season...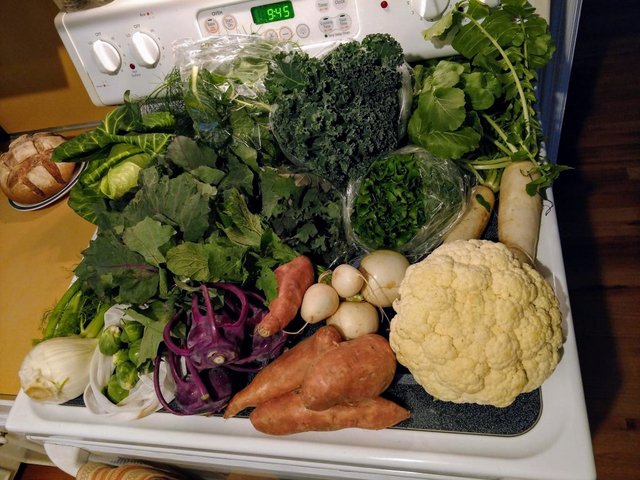 The greens like kale, tatsoi, and chard are dynamite right now. All the crucifers can still be found in abundance...Brussels, broccoli, cauliflower and kohlrabi are all around. There are still some sweet potatoes to brighten up the haul, along with all kinds of radishes and turnips. The bakers never stop bringing the fresh goods, so I couldn't help but grab some fresh sourdough, as well. The more I buy at the market, the less I have to spend in the grocery store.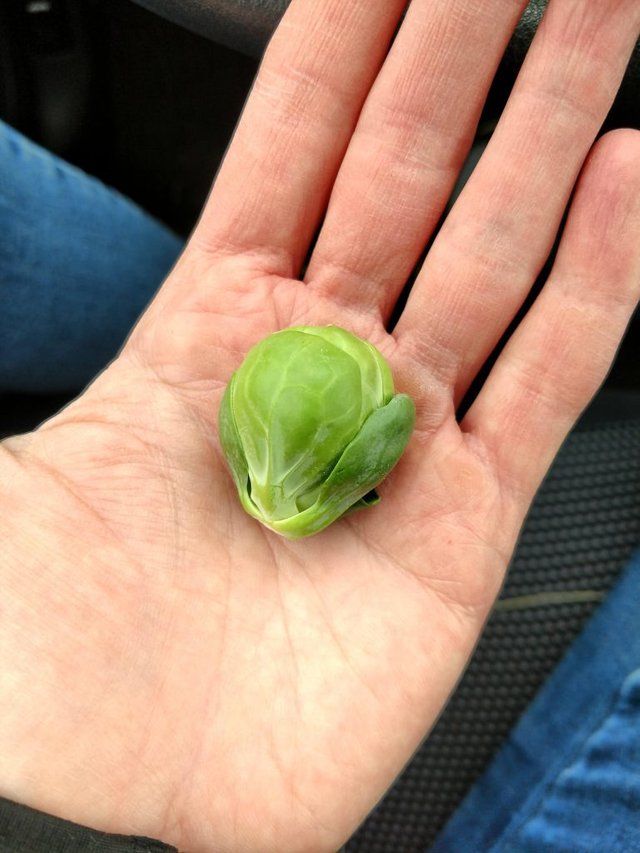 Though I did have to laugh that I missed a Brussels sprout in my reusable produce bag and found it when I was going to grab a few pantry items from the store. Little guy was trying to make a run for it. Luckily I found it before it started to rot in the bag and stink up my car! I had a peach from one of our picking endeavors this past year get lost in the back of the car so long it actually just petrified so I never smelled anything off. My mother wasn't so lucky with a watermelon one time...you would never think a watermelon could smell as bad as that one did!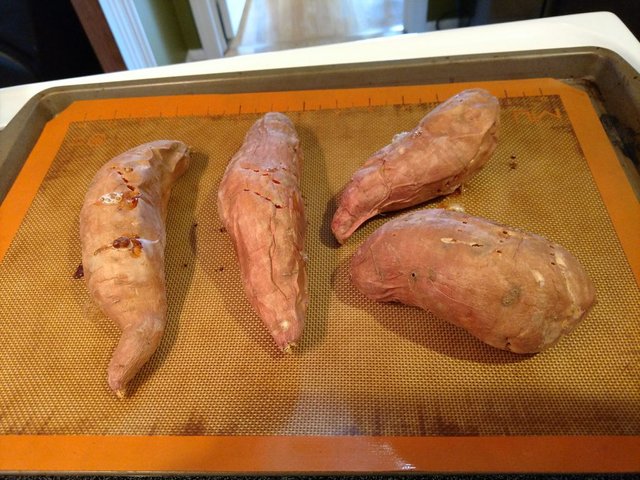 After procuring all of my delicious goodies, I got to work on my usual Sunday cooking. There's not much that beats a good baked potato in my book, so one of the items on the menu was baking my sweet potatoes and putting together some yummy toppers to make them into a meal.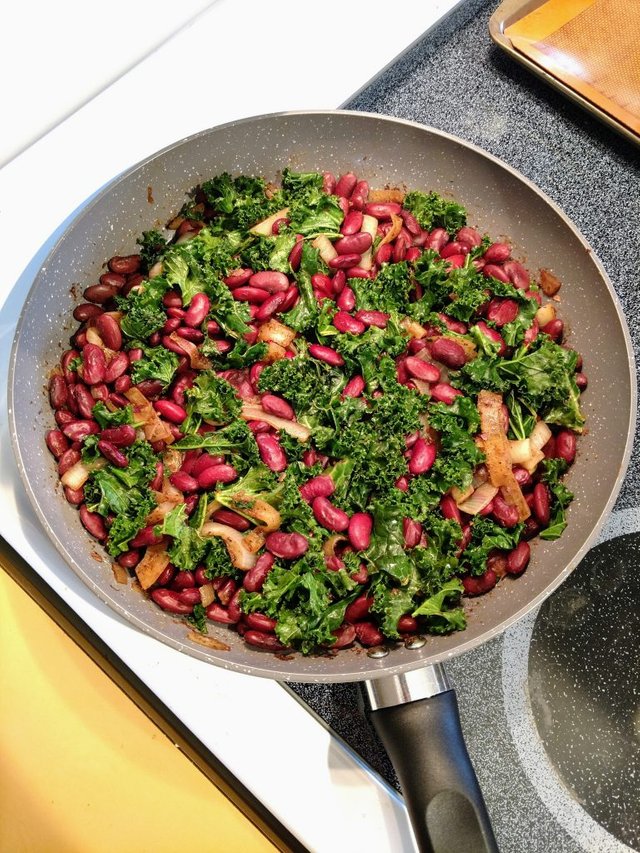 You can never go wrong with the healthy combination of fiber and protein-rich beans and greens! I cooked sliced onions until they were nice and caramelized before adding in pre-cooked beans from my freezer stores and a sprinkling of fajita seasoning for flavor. To finish it off I wilted some of the lovely curly kale fresh from the market and tossed in a splash of liquid aminos for umami and moisture.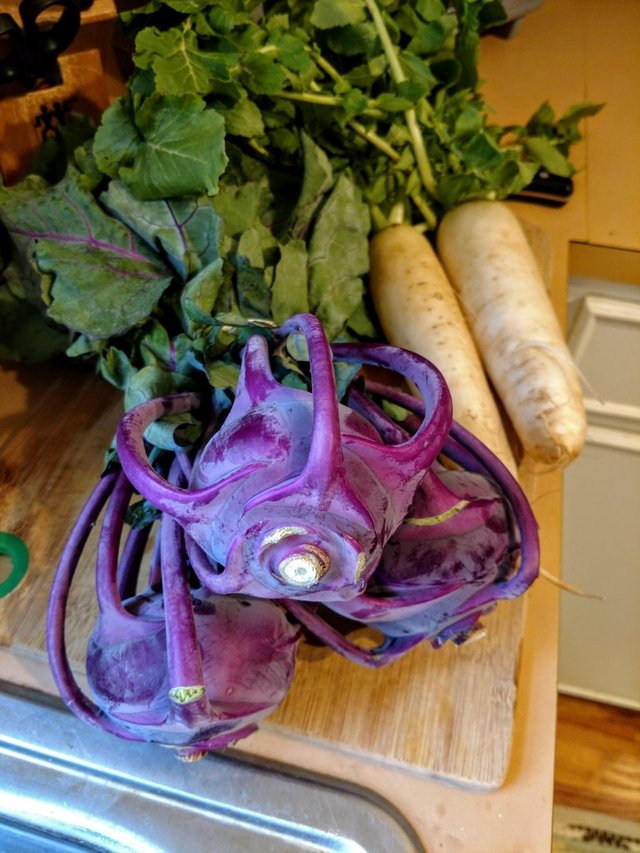 To complete my bowl with a fresh element I resorted to an old favorite--slaw. I shredded this gorgeous (and deliciously crisp and sweet) kohlrabi and daikon to mix together with fresh lime juice, zest and a pinch of cayenne. So simple, but my goodness I can eat a whole bowl! I love a shredded slaw as an excellent way to add in raw veggies to just about any meal. If you struggle with getting enough vegetables into your day, try shredding them before adding to your meals to see if you can't just up your portions in a very manageable way.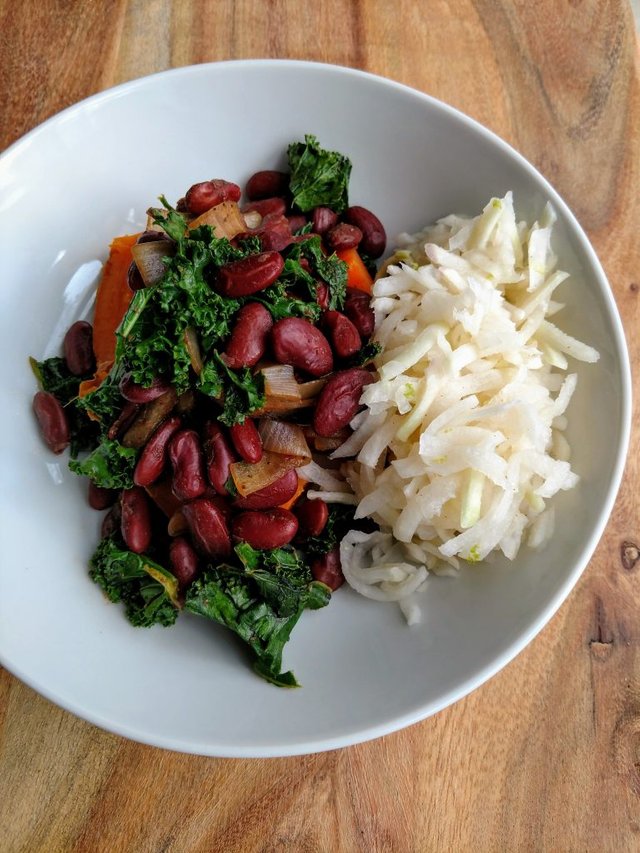 For such a simple meal, boy did it pack a punch all together! The sweet roasted sweet potato was the perfect bed for the savory beans and tangy slaw. Just a bit of heat from the spices balanced out well with the sweetness of some of the veggies. Good thing it's almost lunch time here again so I can enjoy the leftovers!
I've got plenty more on the menu for the week to put to good use all my yummy produce, but perhaps I'll get another chance to share later in the week. Until then it's time to get to work polishing off my last bit of information to share at my upcoming event! I have a lot of interest for attendance, so I am really looking forward to helping motivate more people continue their journey to good health and nutrition. As a reminder for some of my local Atlanta folks, here's the basic info below. If you have any questions about attending, please feel free to reach out and ask!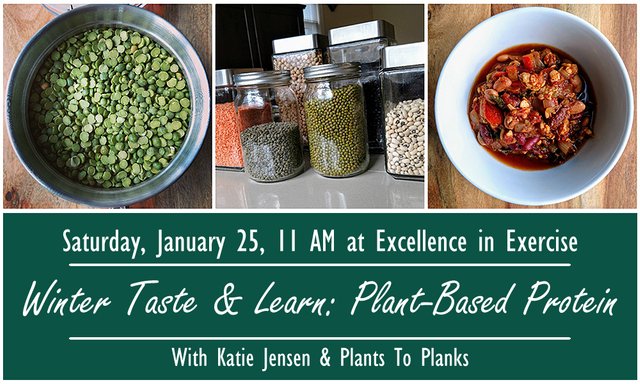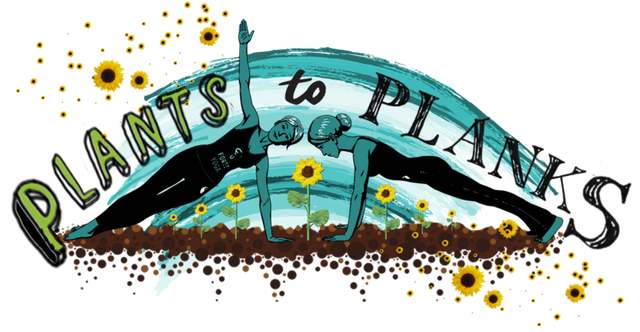 Banners by @woman-onthe-wing, @dksart and @bearone for @steemusa



---
Posted from my blog with SteemPress : https://plantstoplanks.com/beans-greens-spuds-the-market-returns-for-2020/
---