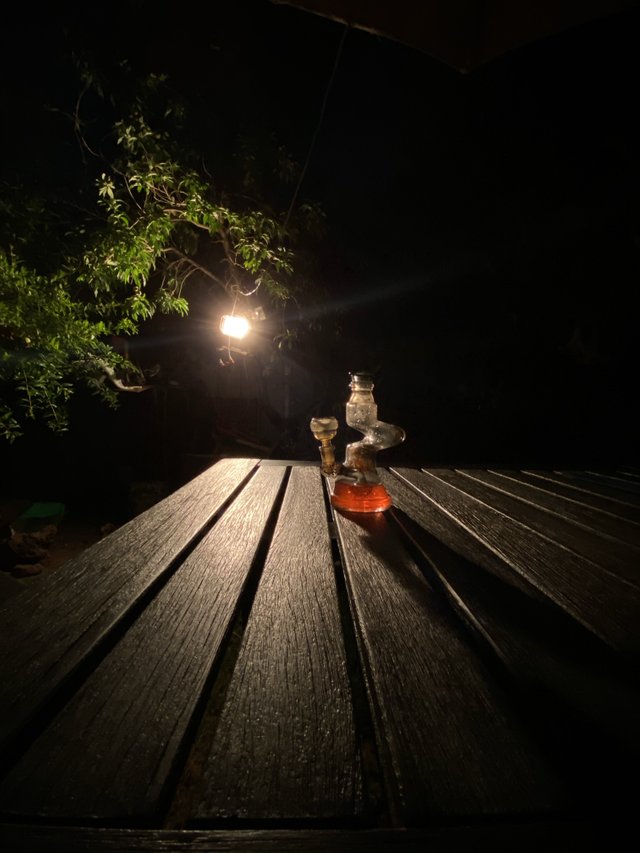 What's up blockchain Cannabis photography Lovers, it's Friday sitting in the back yard enjoying Friday when I decided to snap some shots of my baby bong with a new bowl (RIP old one)
The lighting was amazing for the shot. I took a couple of shots with a bit closer adjustments.
The table was stained black and a single like bulb luminous wonderful.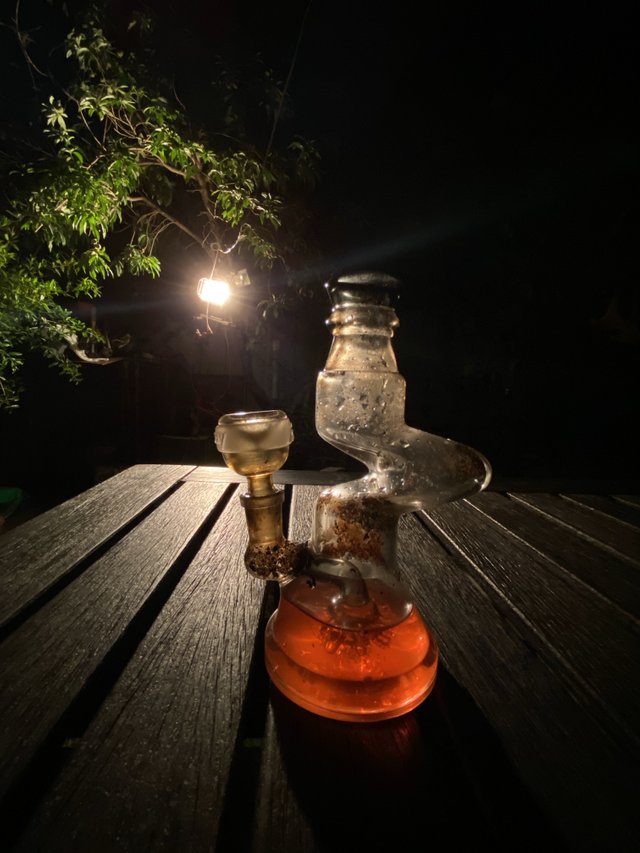 I do need to clean it a bit but I added some Ice drink. Just for the photo.
I hope everyone is enjoying their Friday!!
I still enjoy taking macros shots.