I contacted my plug "cannabis supplier" today to see what he had in stock. Man he did not disappoint sadly won't have time to meet and make the purchase. He collabs with local growers to help distribute and he gets compensated not only with $$ but with free cannabis.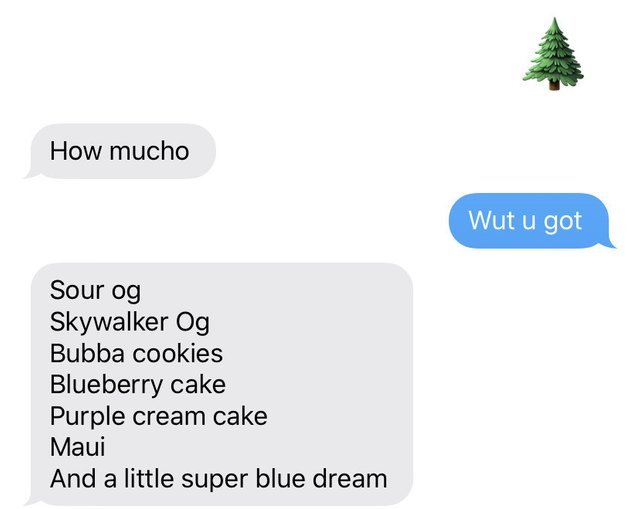 All of these look so yummy!!!
Skywalker man how I have longed for you!!
Bunch of hybrids and sativas I have been smoking more of a variety though I am turning into a cannaseur!
As always stay medicated and keep a look out for some pictures of the strains tomorrow!!