Inspired to write more about yoga, source, I'll share my relationship to yoga in regards to my period. I'll also write about how I have learned to create a deeper connection to my body and my inner feminine wisdom since I started to pay more attention to my moon cycle. I'm mostly addressing women in this post but hopefully, this topic can interest men as well.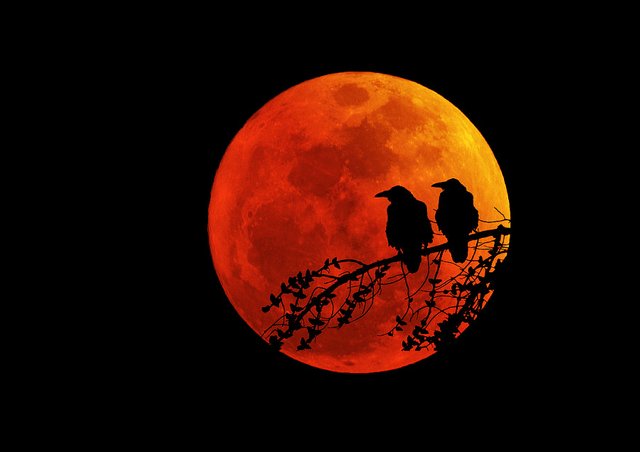 image source
If you are practicing yoga you are probably aware of all kinds of restrictions around practicing yoga when you bleed. When I was new to yoga and heard about this for the first time I got angry and couldn't really respect or understand this viewpoint. Different yoga styles have somewhat different "rules" about this but generally, it's advised not to exhaust yourself while bleeding.
At the time I didn't really have a connection to my feminine body wisdom. I never thought about slowing things down when I was bleeding. I went to the gym or for a run as usual. And then my yoga teacher told me there were certain asanas (yoga postures) you shouldn't do on your period. I thought that was some patriarchal bullshit. But after some time this whole new concept started to sink in and I followed my teacher's instructions. I started to pay more attention to my cycle and instead of feeling limited while menstruating, since I felt I wasn't really allowed to practice "fully", I began to focus on what my moon time could teach me.
Asanas I avoid when I bleed
---
Even though I would never tell another woman what she is allowed to do or not with her body at any time, I have come to respect and appreciate most of the yogic "rules" in regards to practice while menstruating. The fundamental idea is that you as a woman experience an energy loss while bleeding. Hence, it's advised to avoid anything strenuous, not just yoga.
It's especially advised not to practice inversions on your period. Three of the reasons are:
Inversions go against the natural flow of energy, the blood is leaving your body in a downward movement and if you go upside down you disturb that energy flow.

The uterus is pulled toward the head during inversions. This can cause "vascular congestion" and excessive menstrual flow. (My opinion here is that this risk is really something that depends on how long you stay in the asana).

Some asanas put additional stress on the pelvis and abdominal region. If you're experiencing some cramps or pain during menstruation, that's not really something you want to do.
I feel in my body that I want to avoid inversions and highly energetic asanas when I'm on my period. I have learned to honor my body in that way. But of course, every woman is different and what's important is to listen to what feels right for you. I do like to practice restorative, slow yoga though while bleeding. Asanas that relaxes the lower abdomen really feels divine and offers a great relief, especially since I sometimes experience cramps.
My favorite asana when bleeding - Supta virasana (reclined hero pose)
---

image source
There are some variations to this asana, you can have your arms stretched behind you, along your side or hold them like in the picture. If it's too hard on your lower back it's really recommended to use a bolster or some pillows under your back. Especially if you're doing this on your period it's important to find a variation that's comfortable so your body can open and relax. You don't want to add any extra stress. I usually stay in this asana for 10 minutes, it just feels so good 😇
Supta virasana stimulates Manipura chakra, which regulates the digestive fire. It relieves symptoms of bloating, heavy bleeding and PMS. It's also one of my favorite asanas when I'm not bleeding. Since I have been living with digestive issues for many years I focus a lot on Manipura chakra in my yoga practice. I could write a lot about this but that might be a subject for another post.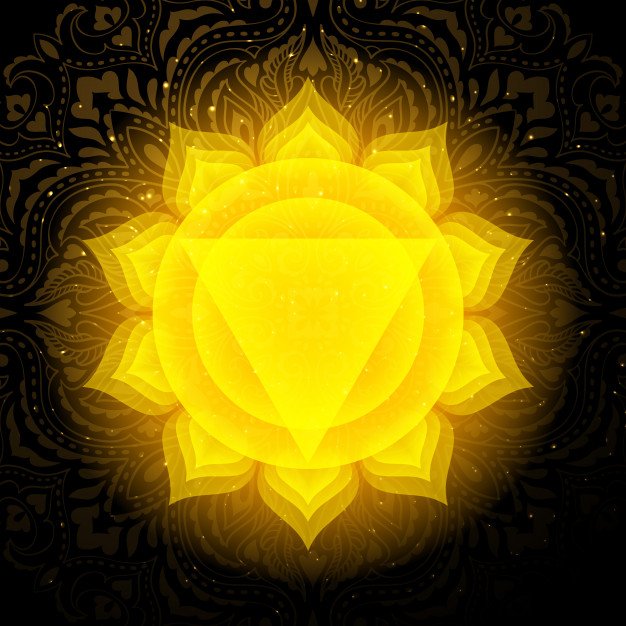 image source
Some thoughs on moon cycles - what is natural?
---
Over the last couple of years, I have paid much more attention to my moon cycle. For some years now I have tracked my cycle each day, writing some notes and of course when a new cycle starts. I'm always aware of where in my cycle I am and it has made me feel much more connected to my inner feminine wisdom. It's powerful to have a female body!
I got very inspired to do so after reading the book Code Red by Lisa Lister. She is all about celebrating and honoring your period. No shame here! She's really advocates resting while bleeding. If possible, you should really spend the first day you bleed in bed. If you rest during your period your body will thank you and you will feel better the rest of your cycle. It's also the time when your intuition is the strongest. It's a great time to reflect and make decisions. But you wait to act until your period is over. There's so much wisdom in this book. Of course, you don't have to feel this is true for you but reading this book really had a big impact on me.
If I had the opportunity, I would free bleed in the woods, letting the earth receive my blood.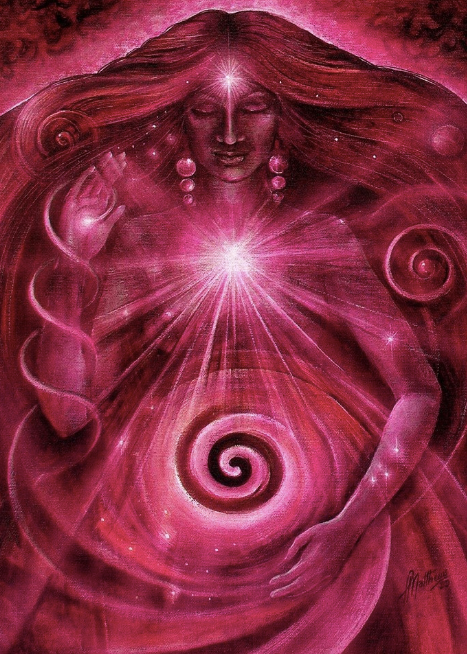 image source
Of course, I'm fully aware that many women don't bleed, commonly due to contraceptives. And you often hear that it's so natural to bleed, something that "should" be embraced. But let's face it. Many women suffer a lot from period pain and PMS. Of course, there are many natural remedies for this. But I have come to question a bit how natural it actually is to go through so many cycles that women do today. Nowadays, especially in the West, women are fertile for a significantly longer time period than in the past. Women also don't go through so many pregnancies. That leaves a lot of time for many cycles. And it puts a lot of stress on the female body.
I first read about this in the China Study by T. Colin Campbell and Thomas M. Campbell II. The authors argue that biologically, the female body hasn't yet adjusted to this extra stress. Biologically, women are not designed to go through that many period cycles as women do today. I also heard something similar on a TV program where they interviewed a gynecologist. Her suggestion to aid period cramps and pain was simply to start taking the pill. When asked if that wasn't unnatural she answered "well, having period after period isn't natural either. You are supposed to get pregnant". Of course, there's a whole other topic what contraceptions that affects your hormones do to your body, something that the established Western medicine doesn't really seem to pay much attention to. But even so, her answer got me thinking.
The bottom line in all of this is that I have learned a lot about myself and my body since I started to honor my cycle and period in a way that feels right to me. I feel more connected to my inner feminine wisdom and I can have a feeling of deep appreciation and awe for my body. Hormones do affect women and we go through different phases each cycle, whether we like it or not. And I can really see a beauty in that.
Thanks for reading 🙏
Love and blessings to you all 💚