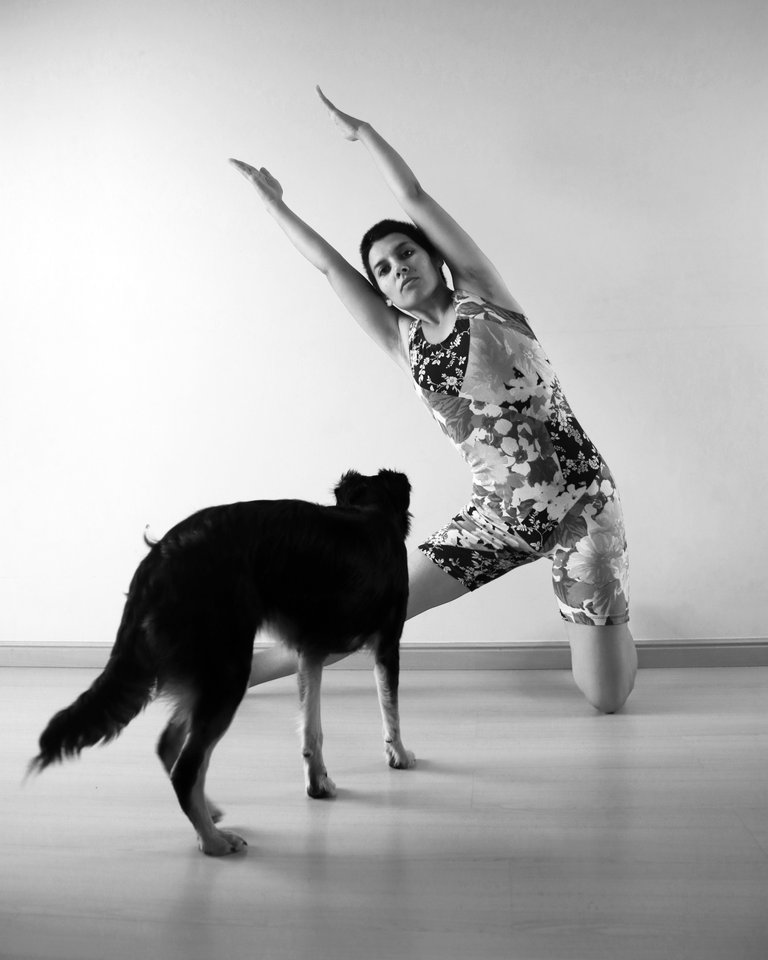 Unexplainable things occur in life. Have you experienced any?
March 28th 2020. On our way home from a late afternoon walk I felt strongly to take another route home… Where we met this puppy! In Portugal it is still pretty common to abandon or mistreat animals. Keeping my life situation in my mind I knew I was not in a position to take on the responsibility of adopting another being. This puppy completely destroyed that thought. It was meant to be. I don't quite know why yet but I believe that eventually I will know why.
She called for our attention and didn't leave us from the first time she saw us… and behaved very differently from her siblings… and there was no way home without her. It felt like she chose us or the universe brought us together.
We named her Venus. On this day there was a clear sky during the sunset and we could clearly see the Moon and Venus conjunct, funnily enough under the sign of Taurus.
Whenever I am practicing and she is around she makes sure that she is practicing with me. She is always begging for love, cuddles and attention, whenever I am quietly sitting she sits next to me as close as she can gets. She constantly reminds me to slow down, there is no where to go or any rush to be somewhere else! (unless she needs to pee)
~Love Light and Blessings