There's a whole wealth of natural health tags that we support here at Natural Medicine. We're essentially a social media that supports all things natural healing, from herbalism to keto, fitness to abstinence, spiritual health to mental health and everything in between. If I was to choose my area of 'natural health' it'd definitely be herbalism, yoga and meditation over crunches and jogging, but that's just me. The whole point of Natural Medicine is to support a wide range of healing modalities. We say so, here, on our Welcome Pages on the Natural Medicine front end.
We'd like to encourage yogis to post about their experiences and share them either through our Community here, or by posting on www.naturalmedicine.io for instant lotus rewards. Either site requires the same posting key - they're just different ways of experiencing the same front end. So long as you're posting in either place, or using the tag #naturalmedicine, we'll see your post! And if you don't have an account yet, you can get a free one by emailing us at welcome@naturalmedicine.io. You'll also earn rewards via upvotes by people who are interested in your excellent content.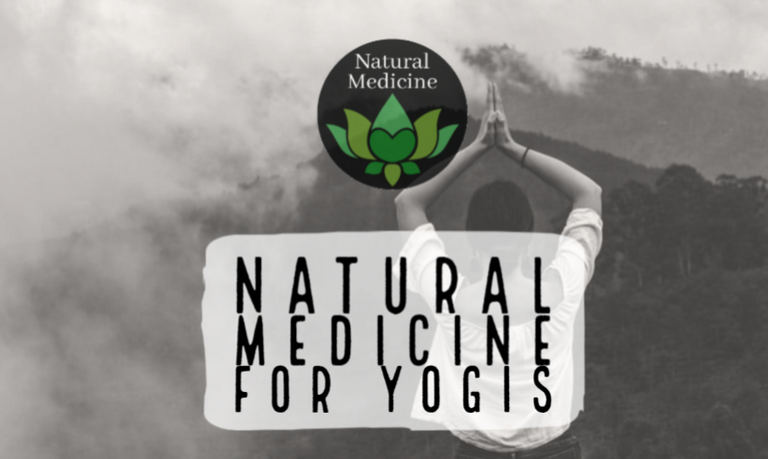 Whether you're sweating through asana in a Bikram torture chamber, melting into heartspace in a yin yoga practice, perfecting your breath in Ashtanga, or practicing nude yoga on the edge of a cliff, we'd love to hear about it. There are so many interesting topics that you could explore.
How has yoga changed your life?
What is your favourite asana, and what are the tips to being in this shape?
What is the relationship between the breath and the body?
What do you think is the most important of the 8 yogic limbs?
What is the difference between Ashtanga and hatha yoga?
What is the Hatha Yoga pradipika?
What is your favourite studio to practice in and why?
Who was known as the father of modern yoga?
Are all yoga gurus ethical?
When was yoga first introduced to the West?
What pranyayam would you recommend for anxiety?
How can you teach yoga to children?
Can you teach after only 200 hours of training?
What asana helps the circulatory system?
Is it possible for us to attain the perfect yoga pose through constant practice?
What basic Sanksrit might help us understand yoga better?
Can you go upside down whilst menstruating - or even practice asana at all?
What is the true meaning of the word 'yoga'?
What are your 3 favourite free online youtube instructors, and why?
If you'd like a 100 percent upvote from us, and a chance to be resteemed and shared on Twitter AND be featured in our weekly curation, post your #yoga content alongside the tag #naturalmedicine. For further chances to be seen, post on www.naturalmedicine.io so that your post goes straight to our Discord stream.
Like any post, we expect you to follow the CONTENT GUIDELINES - original writing and sourced photos are a must.
Namaha, Steemfolk!

Earn Instantly For Writing Good Natural Health Content
If you would like to earn rewards for sharing your natural health content on www.naturalmedicine.io, you can sign up for a free FREE account by emailing welcome@naturalmedicine.io. Read more about us on our Welcome Page. We support writers sharing about herbalism, TCM, yoga, meditation, vegan and other healthy diets, as well as earth centred practices such as foraging, permaculture and biodynamics.


Please consider delegating to help keep this collective going. For any questions, come ask in our friendly Discord here !